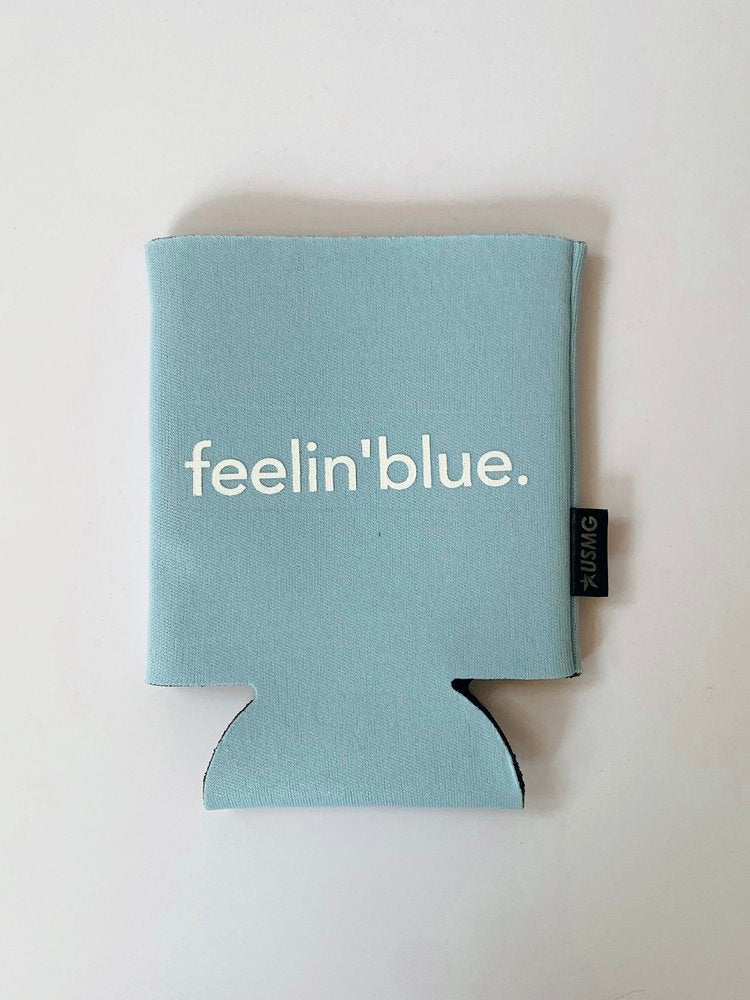 Keep your drinks cool and stylish with our Feelin' Blue Koozies. Made from high-quality materials, these koozies not only maintain the temperature of your beverages but also showcase your commitment to sustainable fashion. Emblazoned with the Feelin' Blue logo, these koozies are a great way to spread the message of eco-conscious fashion while enjoying your favorite drink.
Material: Durable and insulating fabric
🌎 By choosing Feelin' Blue Koozies, you're not only adding a functional and fashionable accessory to your collection, but you're also supporting a brand that's dedicated to promoting sustainability in the fashion industry. At Feelin' Blue, we're committed to recycling and repurposing denim, reducing waste, and fostering a circular economy. For more information, please see our FAQ page.
Care instructions: To maintain the appearance and extend the life of your koozie, gently hand wash with mild detergent and air dry. Avoid exposing to extreme temperatures or harsh cleaning agents.
---
Free shipping on orders over $100
We always use 100% Recycled Denim
Using 100% recycled denim is good for the environment because it promotes sustainability by reducing waste and conserving natural resources. When denim is recycled, it is transformed into new products, keeping old materials out of landfills and reducing the need to extract and process raw materials. The production of new denim requires a significant amount of water, energy, and other resources, so by using recycled denim instead, we reduce the environmental impact of fashion production.