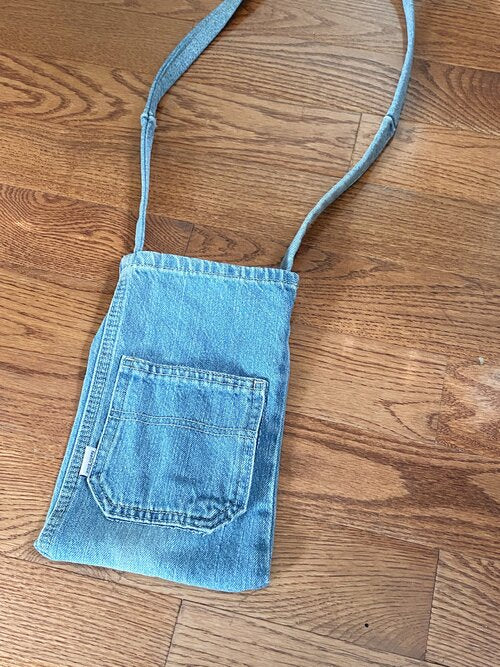 Handmade.
A practical and eco-friendly statement piece, this Denim Water Bottle Bag is made from 100% repurposed denim. Featuring a secure and snug fit for your water bottle, the design includes a comfortable shoulder strap for easy carrying. Style with other Feelin' Blue products for a coordinated and sustainable look.
Designed and handmade on the Jersey Coast
Material: 100% repurposed denim
🌎 Feelin' Blue is committed to sustainability by recycling and repurposing denim, transforming it into new and fashionable pieces. Our process minimizes waste and promotes a circular economy in the fashion industry. For more information, please see our FAQ page.
---
Free shipping on orders over $100
We always use 100% Recycled Denim
Using 100% recycled denim is good for the environment because it promotes sustainability by reducing waste and conserving natural resources. When denim is recycled, it is transformed into new products, keeping old materials out of landfills and reducing the need to extract and process raw materials. The production of new denim requires a significant amount of water, energy, and other resources, so by using recycled denim instead, we reduce the environmental impact of fashion production.