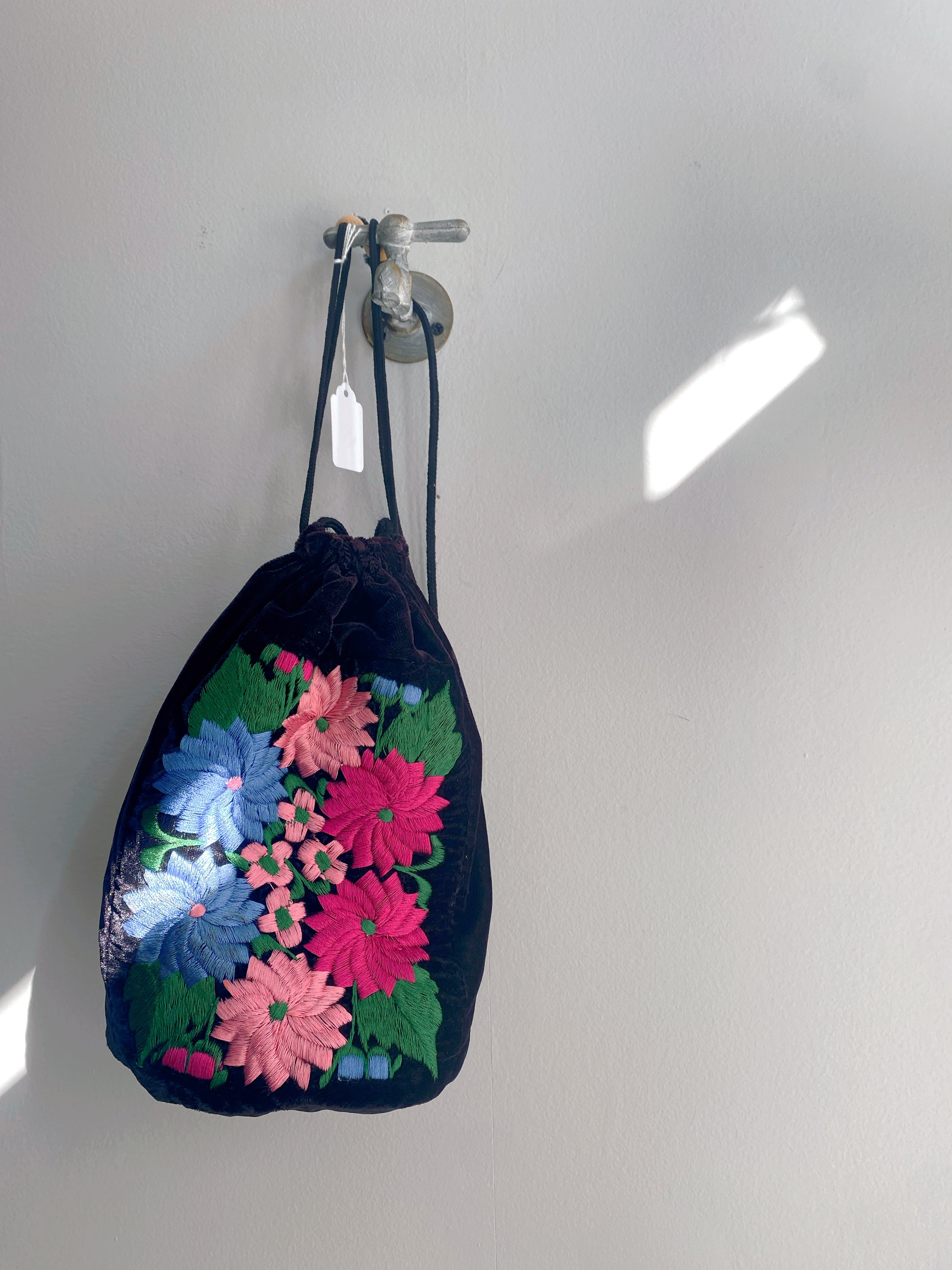 Velvet Embroidered Flower Sac Bag
Curated and Hand Selected. 
Elevate your style with our Vintage Handbag Collection, featuring thoughtfully chosen and timeless pieces that embrace the allure of days gone by. Each handbag in this collection has been hand-selected for its unique design and superior craftsmanship, allowing you to make a sustainable and fashionable statement.
👜 Feelin' Blue is dedicated to promoting sustainability and responsible fashion by offering curated vintage handbags, giving new life to previously cherished accessories. Our collection not only captures the charm of the past but also supports a circular economy in the fashion industry. For more information, please see our FAQ page.
---
Free shipping on orders over $100
Velvet Embroidered Flower Sac Bag
We always use 100% Recycled Denim
Using 100% recycled denim is good for the environment because it promotes sustainability by reducing waste and conserving natural resources. When denim is recycled, it is transformed into new products, keeping old materials out of landfills and reducing the need to extract and process raw materials. The production of new denim requires a significant amount of water, energy, and other resources, so by using recycled denim instead, we reduce the environmental impact of fashion production.