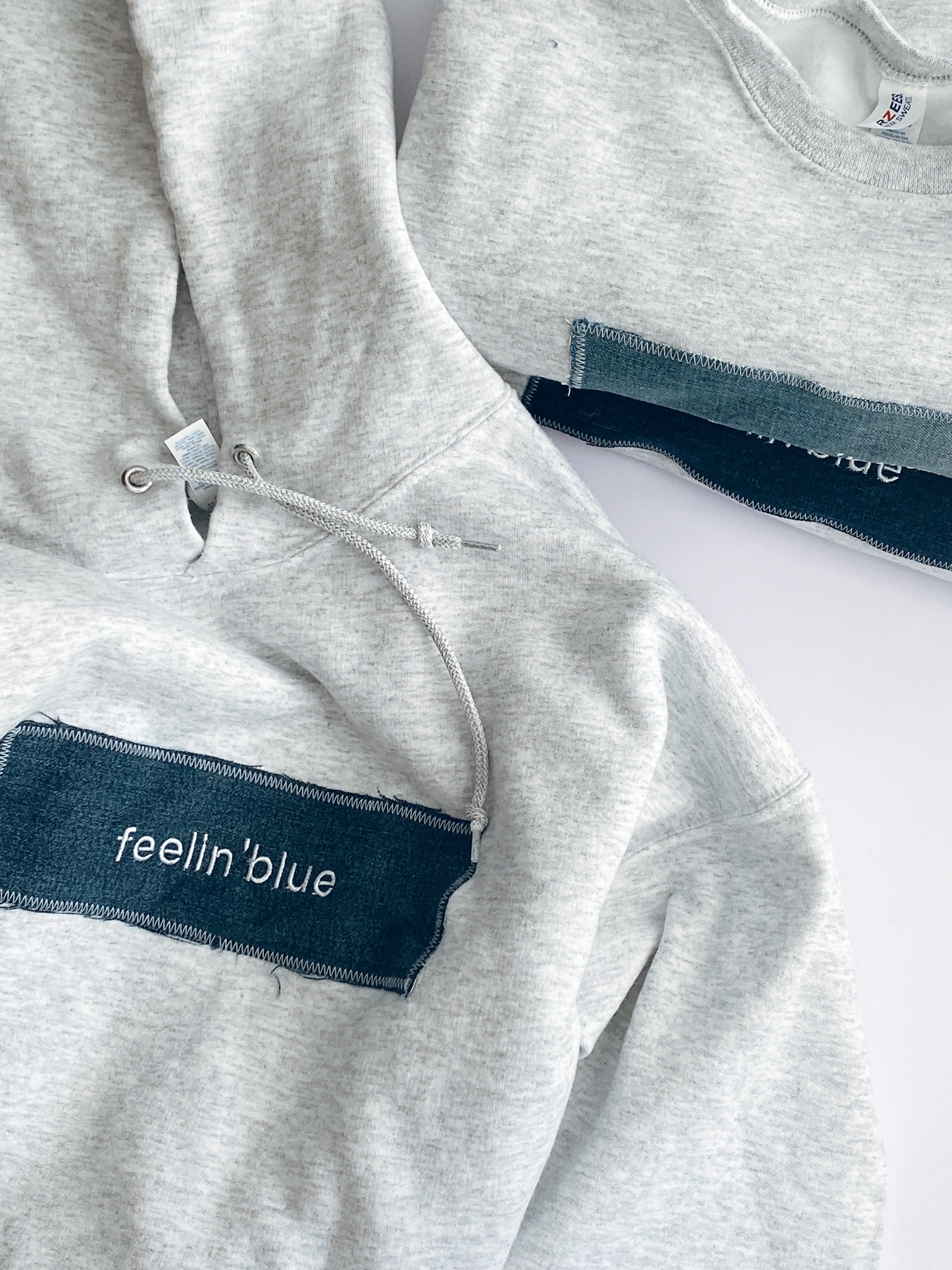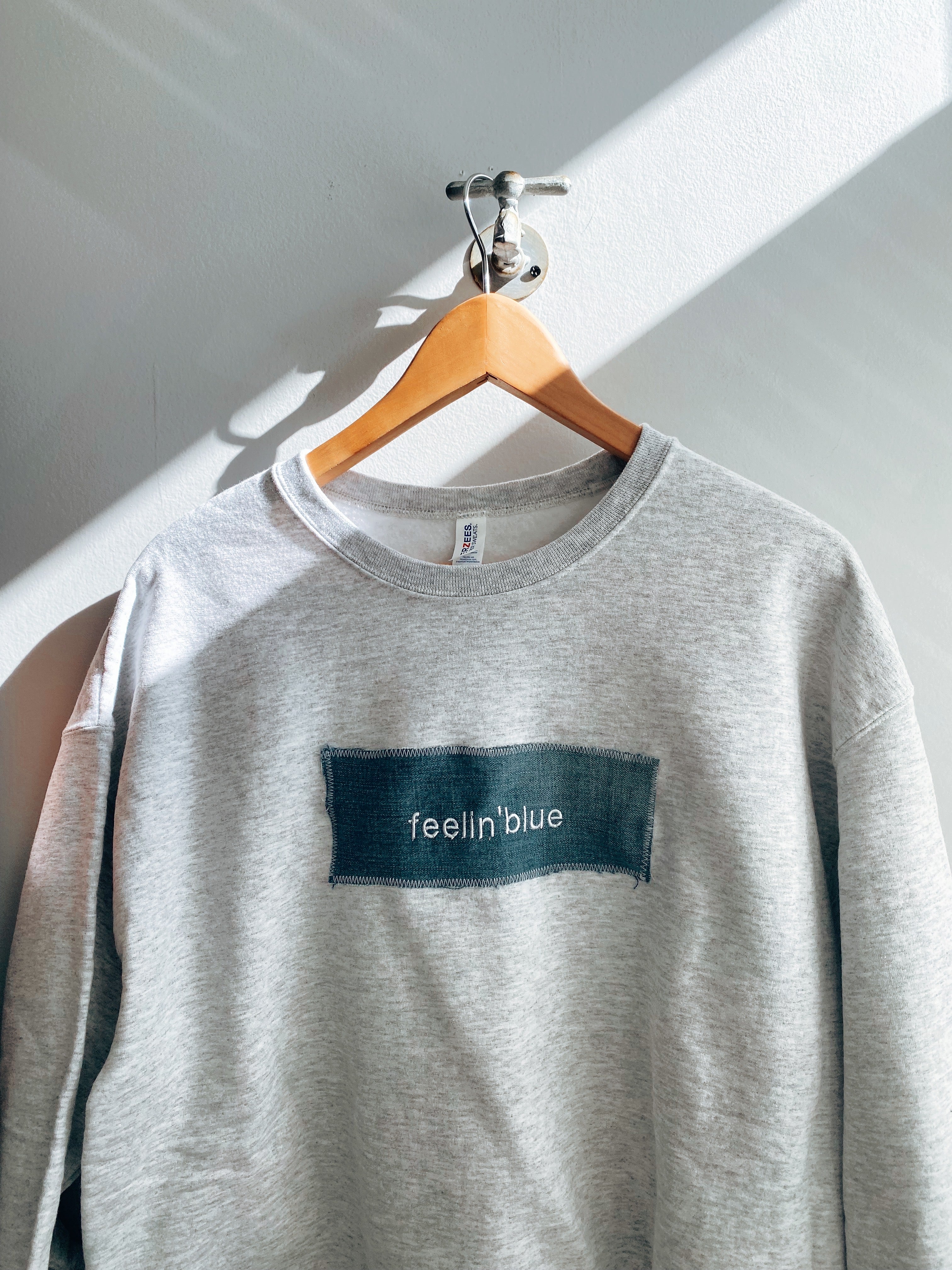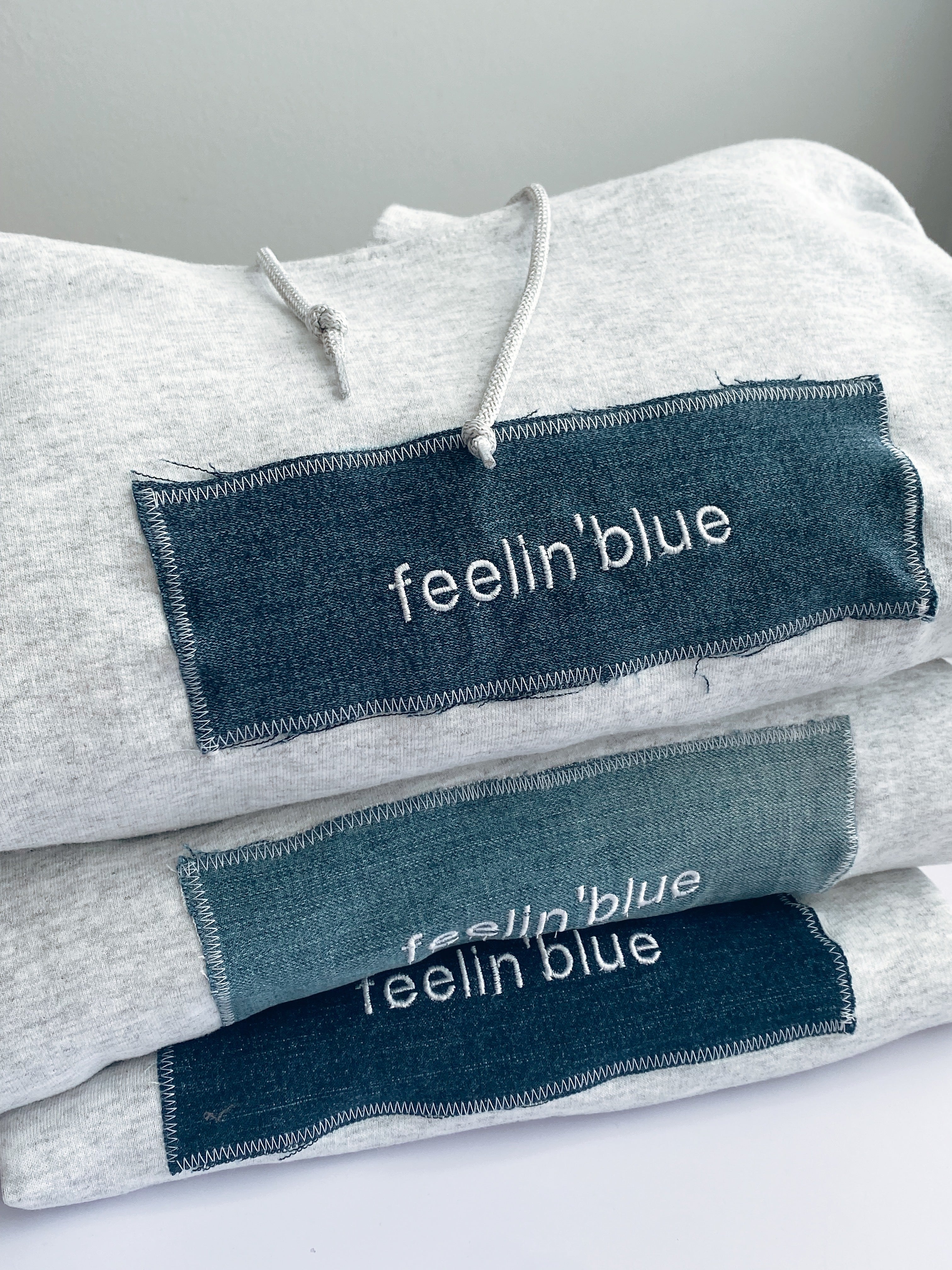 feelin'blue. Denim Patch Sweatshirt
Introducing the Feelin'Blue Crewneck Sweatshirt - a cozy and stylish addition to your wardrobe. Made from high-quality, soft and warm fabric, this sweatshirt is the perfect choice for those who want to stay comfortable and fashionable.
Featuring our signature distressed finish and Feelin'Blue logo on the front, this sweatshirt is a trendy and stylish statement piece that will elevate any casual outfit. The relaxed fit of the sweatshirt ensures maximum comfort, making it a great choice for everyday wear.
---
Free shipping on orders over $100
feelin'blue. Denim Patch Sweatshirt
We always use 100% Recycled Denim
Using 100% recycled denim is good for the environment because it promotes sustainability by reducing waste and conserving natural resources. When denim is recycled, it is transformed into new products, keeping old materials out of landfills and reducing the need to extract and process raw materials. The production of new denim requires a significant amount of water, energy, and other resources, so by using recycled denim instead, we reduce the environmental impact of fashion production.